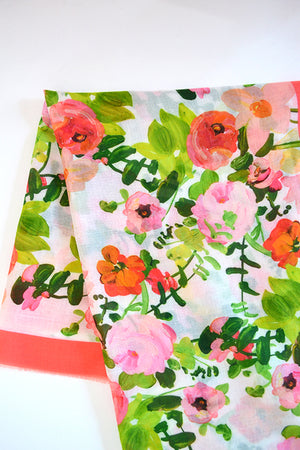 Maui Long Scarf
100% cotton scarf featuring the Maui floral design. 
Dimensions: 27.5" w x 71" l
Your guest will be taken to island time when you host with our Maui collection. Tropical tones of yellow, deep reds, and corals make this collection as special as a trip to paradise.