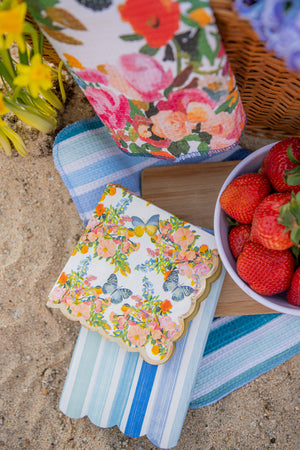 Hidden Butterfly Beverage Napkins
Set of 20 paper beverage napkins featuring our Hidden Butterfly floral print with a gold scalloped edge.
Dimensions: 5" w x 5" h
The joyous feeling of seeing a butterfly in nature inspired this collection. Our hidden butterfly collection effortlessly weaves together a variety of hand painted prints with hues of blue tying it all together.