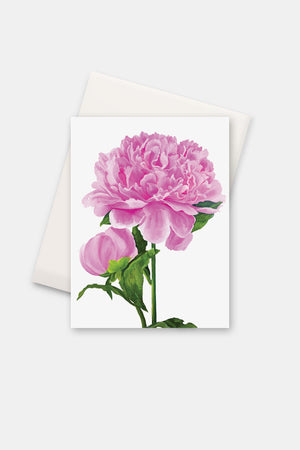 Peony
Folded A2 card printed on matte white paper with blank interior. 
Dimensions: 4.25" w x 5.5" h
Peonies symbolize a fresh start. They bloom during the height of spring. The bright pink and green floral motifs pop off of our signature white background bringing freshness to your home. This Peony collection is quintessentially Paint&Petals.