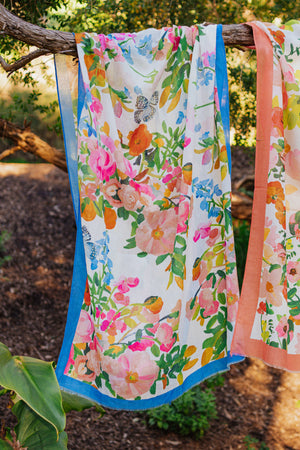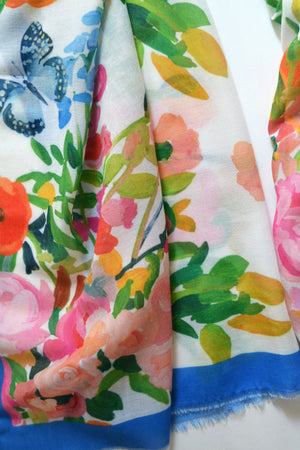 Hidden Butterfly Long Scarf
100% cotton scarf featuring the Hidden Butterfly floral print.
Dimensions: 27.5" w x 71" l
The joyous feeling of seeing a butterfly in nature inspired this collection. Our hidden butterfly collection effortlessly weaves together a variety of hand painted prints with hues of blue tying it all together.